Garcia's Kitchen is known for handmade New Mexican cuisine. We use the same methods & recipes in our catering department as we do in our restaurant locations. We will prepare your catered meal using our fresh handmade tortillas no matter the time of day (or night). Looking for something that is not on our menu? Please don't hesitate to contact our catering department, they can do just about anything! There is no event too big or small for Garcia's Kitchen.
Catering Services Offered:
Pick Up: from your favorite Garcia's Kitchen location, or our catering kitchen. You can call our office, or the location to place an order. Please use our family style menu for pricing.
Delivery: we will deliver your food hot & ready to serve to your location.
Delivery & Set Up: we will deliver your food & set up the buffet line for you.
Full-Service Catering: trained Garcia's staff members will set up, serve & clean up after your event, this is our "no worries" option.
Delivery, delivery & set up & full-service options include disposable plates, napkins, utensils, your choice of two beverages (iced tea, sweet tea, passion fruit tea, fruit punch or lemonade) & buffet set up. The full-service option includes two hours of service time (additional time can be added). The delivery & set up option includes buffet set up & pick up. Porcelain plates, silverware, linen napkins & glassware are available to add to full-service events for an additional charge. Our menus can be customized & perfected for your special event. We can make substitutions & revisions to menus as needed & we are always more than happy to accommodate special requests!
Family Style Portions & Pricing
Call us at (505) 242-1199 for more information.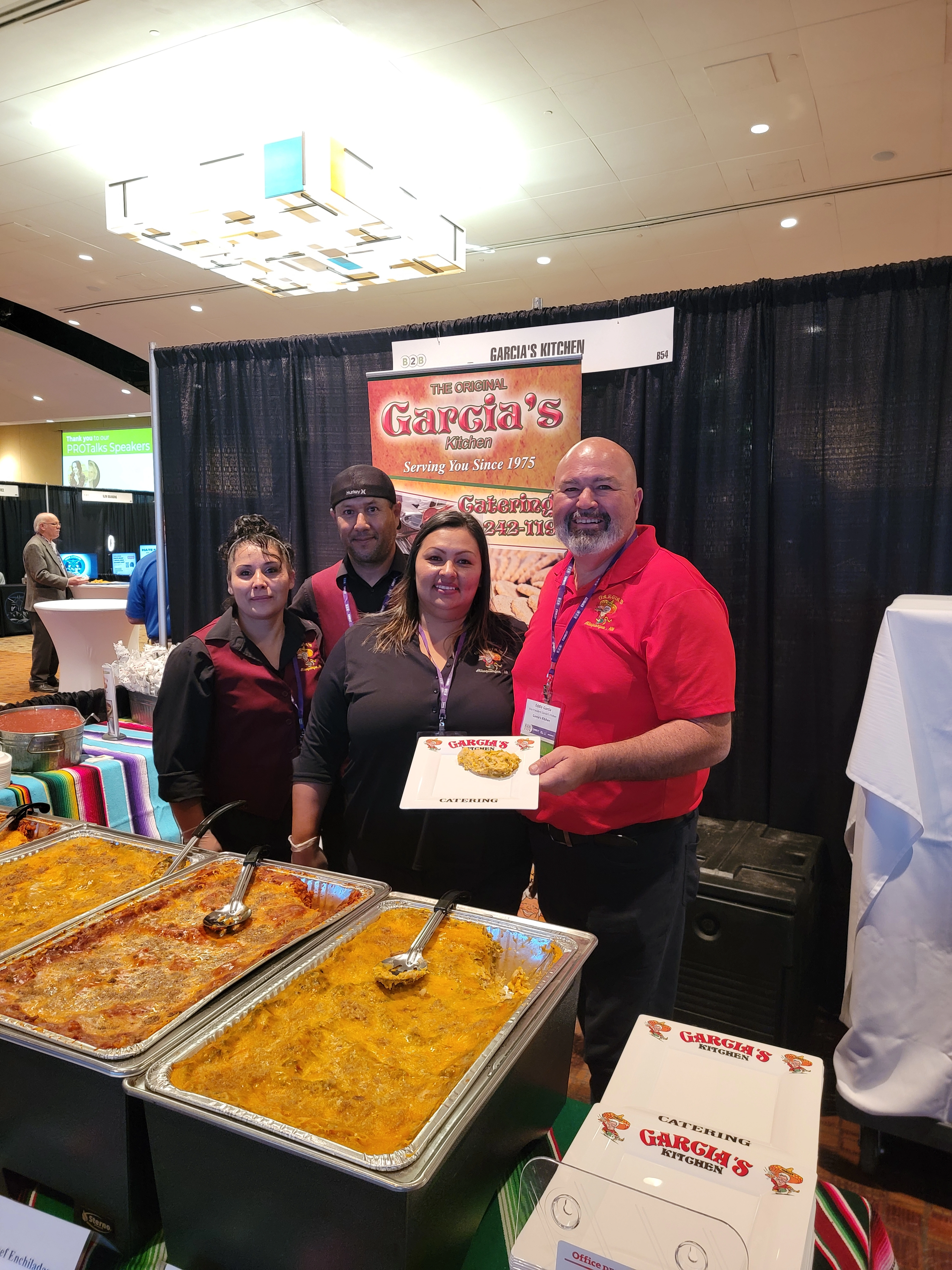 Inquire About Catering Today!